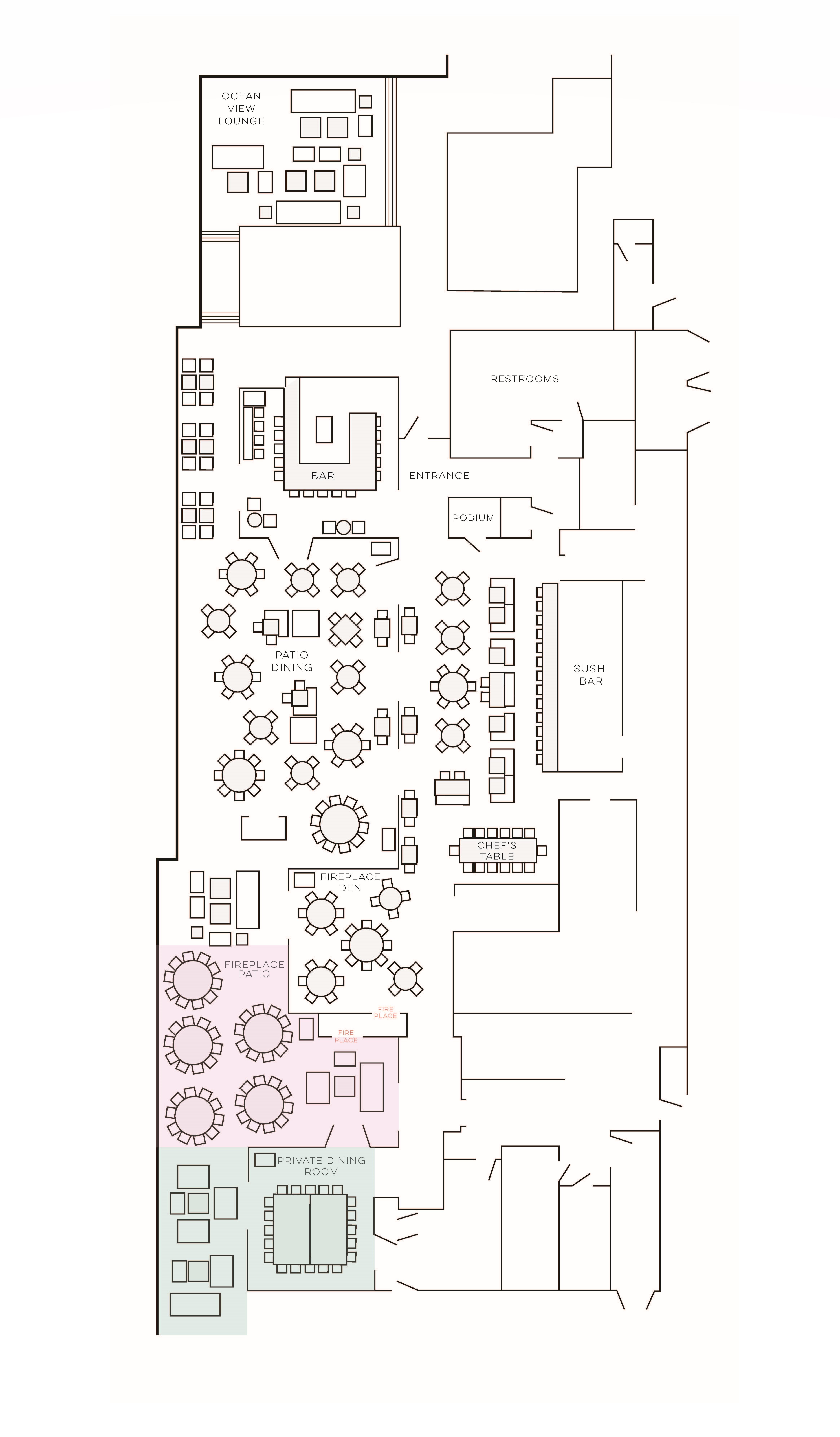 PRIVATE DINING ROOM
Our Private Dining Room offers guests a magnificent view of the Pacific Ocean with floor to ceiling windows. The natural glow from the sun during the day and warm low lighting in the evening enhance the elegance of the space and the exclusive dining experience.
Recommended Capacity: 30 seated
Please inquire for food and beverage minimum.