Welcome to New York Fifty Seven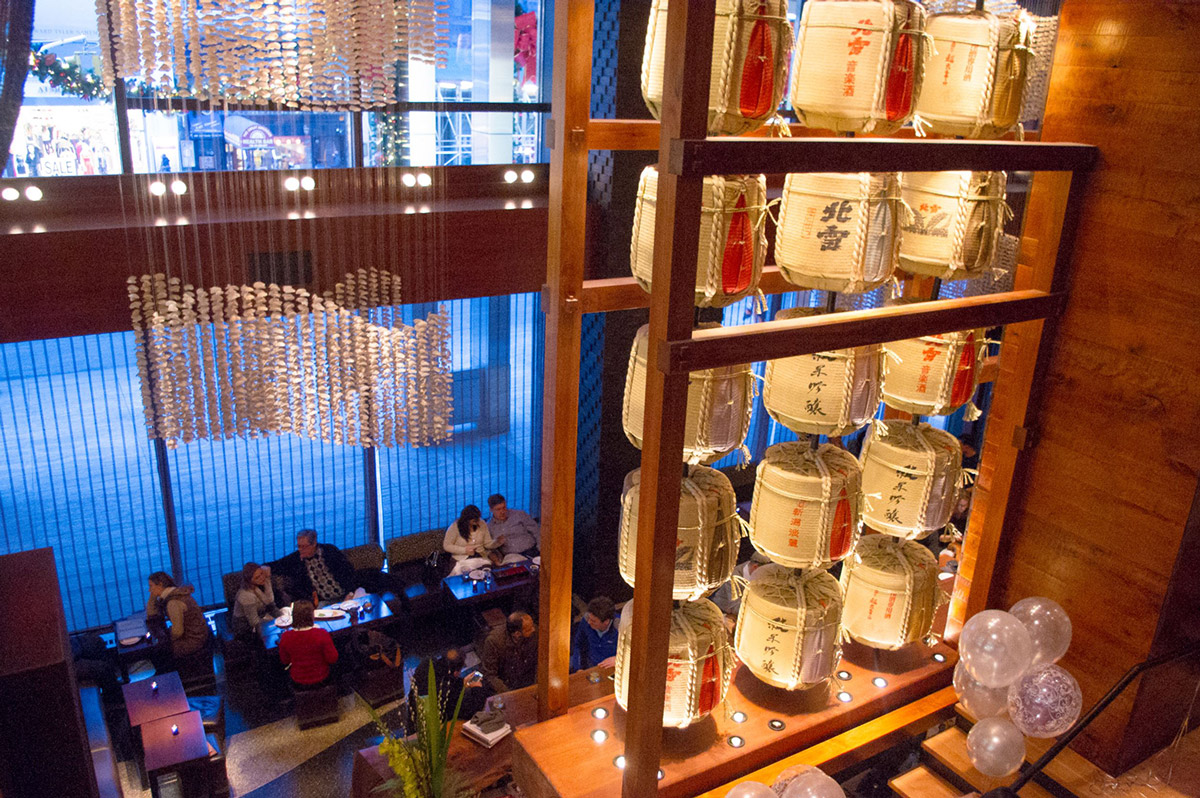 Mid Day Bar
Nobu 57 will be offering a limited food menu right after lunch service in the bar and lounge space very soon. Stay tuned for more updates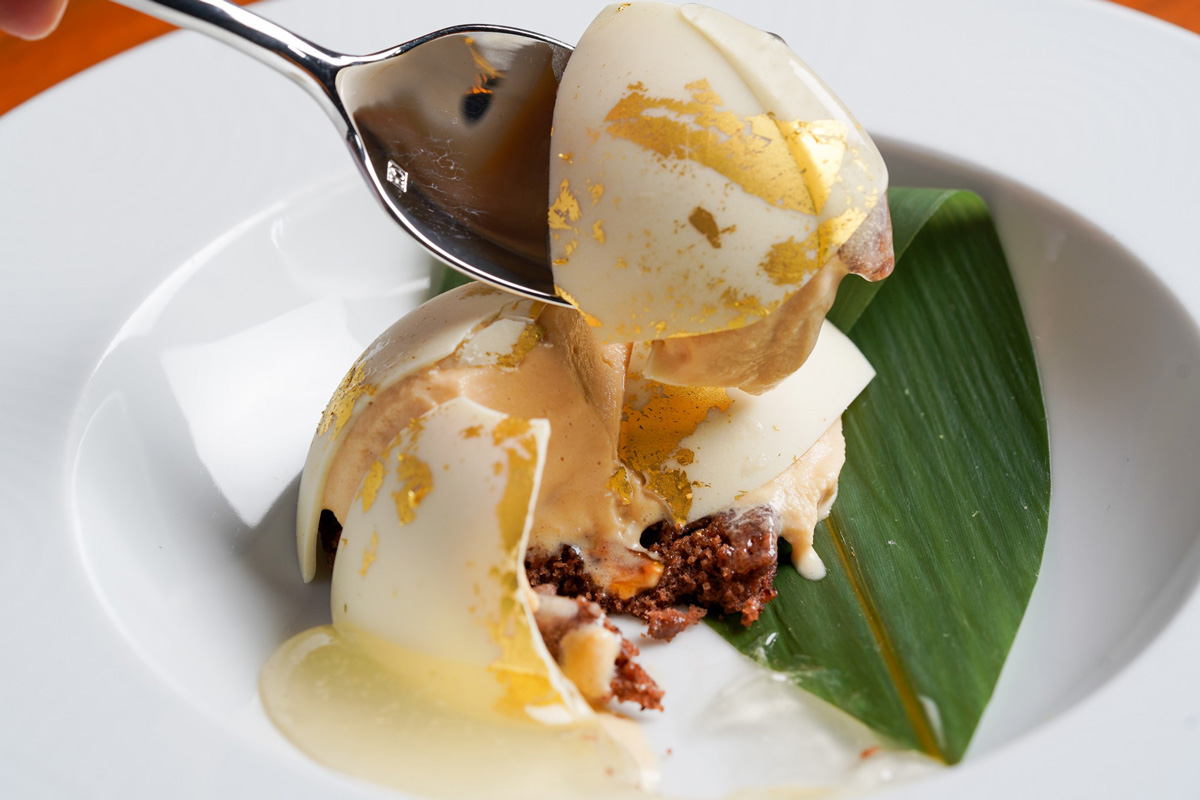 MISO CARAMEL BON BON
Featuring toasted hazelnuts, cocoa, a Kabosu-Prosecco coulis, and a scoop of indulgent miso caramel gelato.
By Corporate Executive Pastry Chef Michele Goldsmith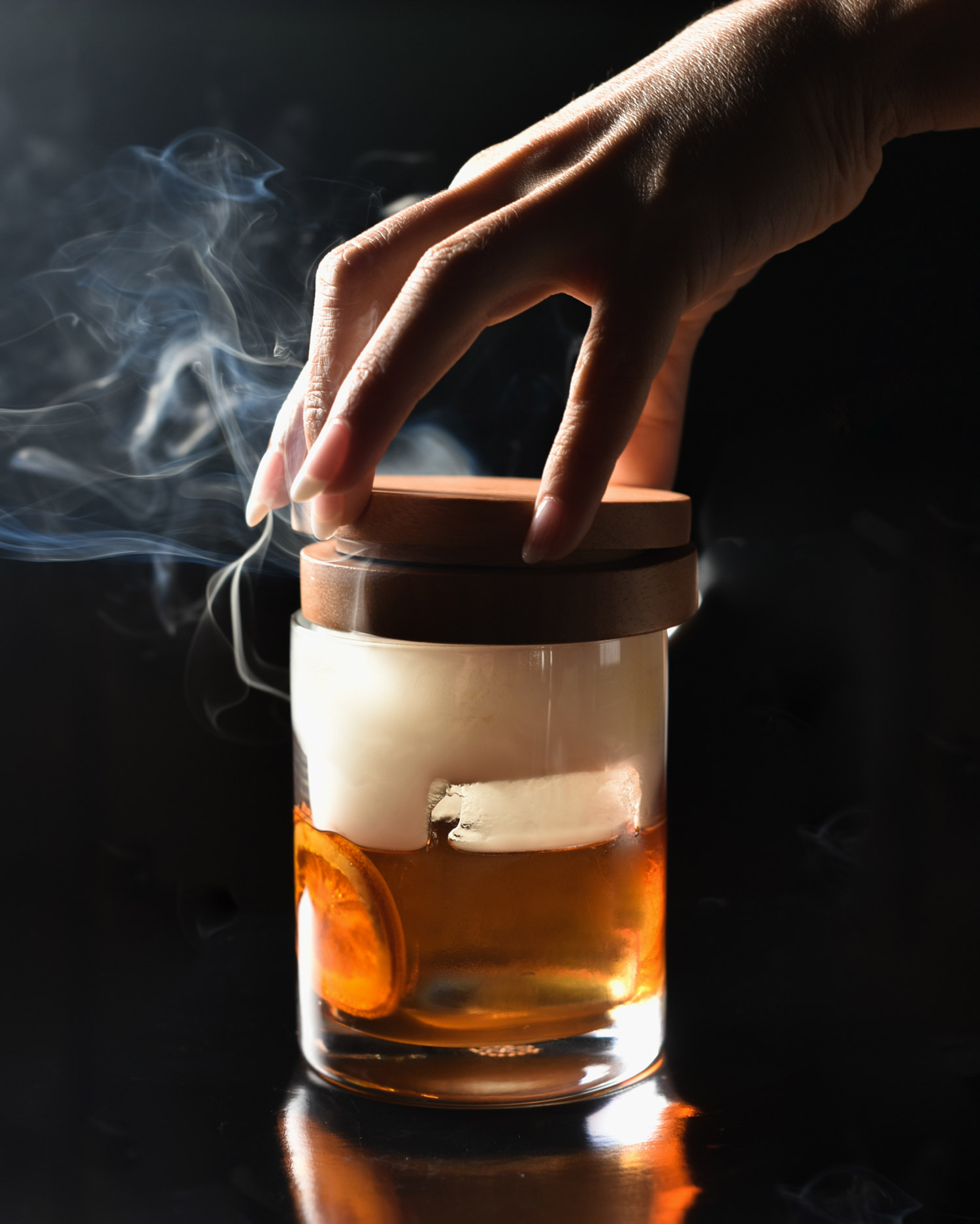 September: Cloudy, With a chance of Caramel
Off the menu monthly rotating featured cocktail crafted with seasonal ingredients showcasing a diverse curated range of spirits.

A meticulously crafted libation featuring Grilled Wagyu Fat-infused Harlem Standard Bourbon, harmoniously blended with the richness of Kuromitsu Soy Caramel. The bright notes of Reagan's Orange bitters dance alongside the intricate depth of Bittermen's Xocolatl Mole Bitters, while a delicate smokiness, achieved through Pecan wood infusion, adds an enchanting final touch.
If you are dining at Nobu for the first time, the chef recommends trying 3 or more of the menu's "Eight Highlights." The best way to enjoy this experience is to start with 2 or 3 cold dishes; then move on to 2 or 3 hot ones. Finally, end with some sushi and dessert. All these shared family style.
Here are some of the recommendations:
As a palate opener:
Yellowtail with Jalapeno
Delicately sliced yellowtail sashimi with touches of garlic puree, adorned with jalapeno slices then crowned with cilantro and served with Japanese citrus soy sauce; 6 pieces in one order. the cilantro Cilantro elevates every bite, enhancing the flavor.

For Salad:
Tuna Sashimi Salad
7 pieces of rare grilled tuna sashimi salad sprinkled with black pepper on a a bed of field green and served with Nobu Matsuhisa signature onion soy dressing.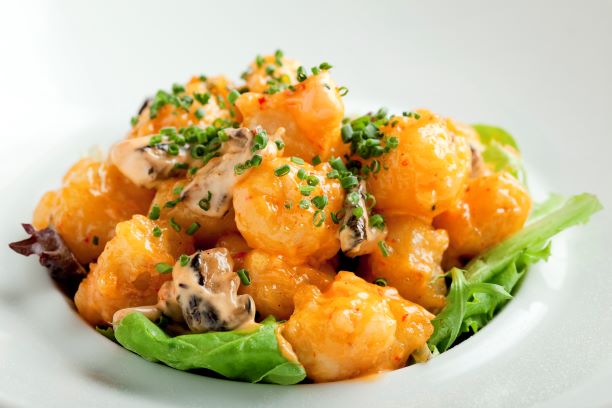 For Hot Dishes:
Rock Shrimp Tempura With creamy spicy Sauce
Handful of batterer shrimp "Tempuraed" tossed with creamy spicy sauce, flavored with yuzu juice and pieces of shiitake mushrooms, served over a bed of greens drizzled with yuzu dressing. Best enjoyed together with the greens.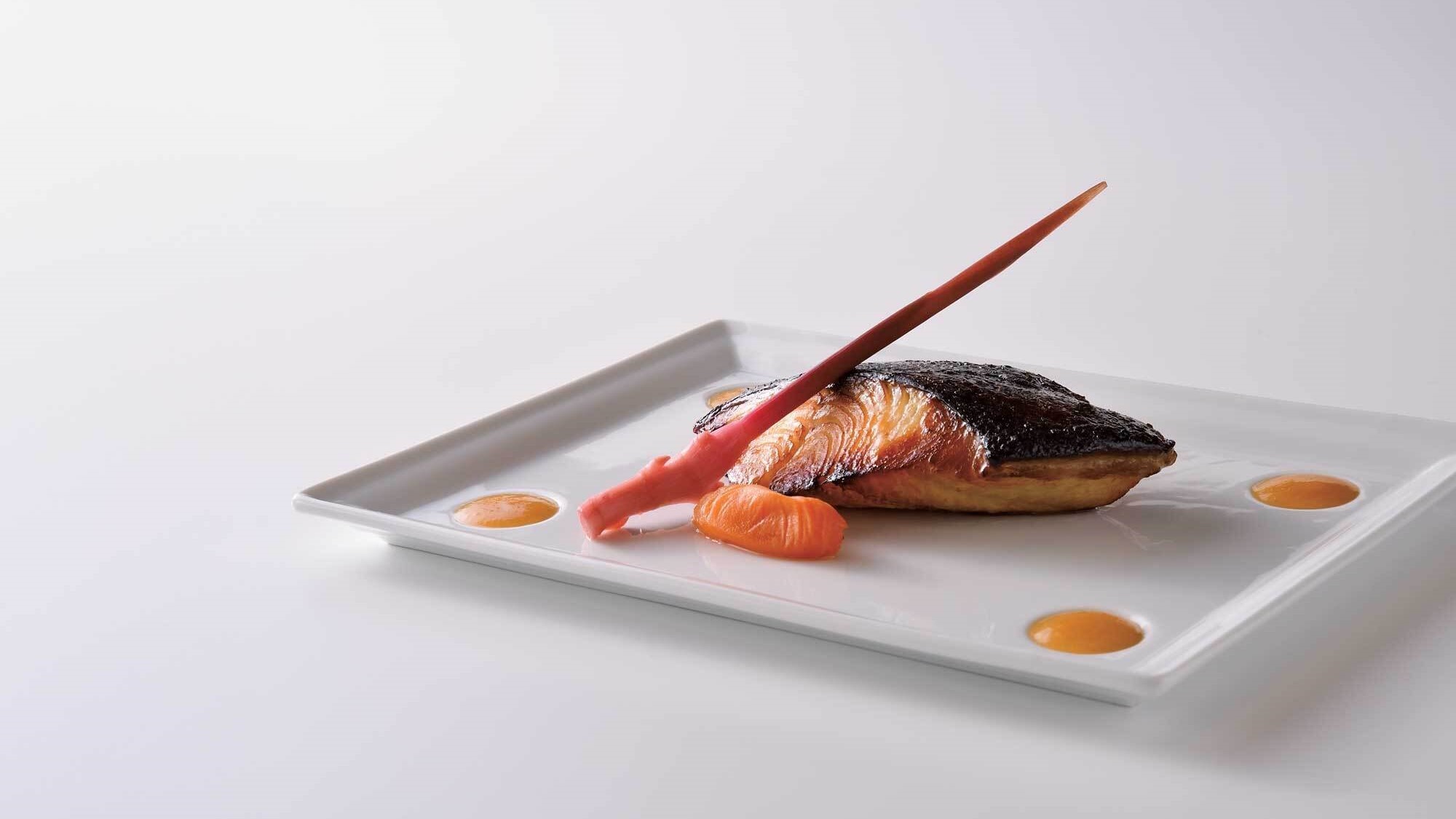 Black Cod With Den Miso
Filet of black cod marinated in Den miso sauce for a few days then baked, in oven and finished with a salamander broil.